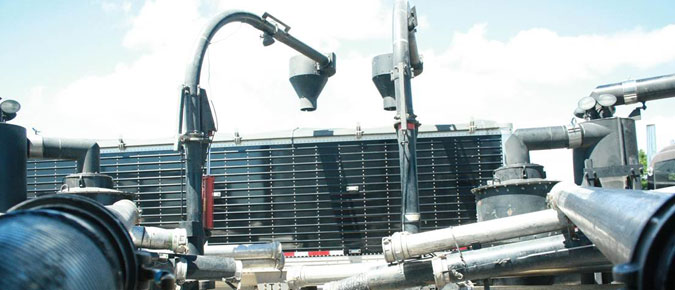 Thompson Grain Service moves a lot of grain — more than 6 million bushels each year. With multiple truck-mounted grain vacs and a transportation fleet, we can handle every aspect of loading, unloading and moving grain, increasing your speed to market and reducing costly inefficiencies.
Move more grain, faster
Need to move 50,000 bushels in a day? TGS can do it. We can bring multiple grain vacs to your site — so jobs that used to take weeks can be done in a day or so. And, our crews have the experience to do the job right, from beginning to end.
Gentle treatment
When you're moving high-value products, you have zero tolerance for damage. Neither does TGS. Our powerful vacs keep the tube fully loaded at all times to reduce damage to seed coatings. Plus, plastic liners in our vacs cushion grain from impact against hard surfaces.
Performance-ready vacs
Our vacs receive weekly maintenance so they're ready to run at peak efficiency. We pay particular attention to servicing the air locks to maintain optimal vac speed. We're able to take several vacs to a site one day—and be on the job with newly serviced units the next.
Safer surroundings
Unlike augers that kick up clouds of unhealthy dust, the TGS grain vacs continually circulate fresh air during loading and sweeping. That reduces airborne contaminants and makes the surrounding environment safer for workers.
Supplemental services
TGS can tackle the toughest grain jobs. Call us for fast and thorough resolution of grain spills, recovery and salvage operations.
Ask TGS about custom-built grain vac sales!
need our help?
Call us today at
515-332-1513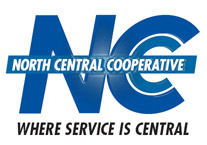 "Getting the bottom of bins clean out is stressful. TGS makes easy work out of a stressful situation. They are easy to work with, can move large volumes in a day, and have the knowledge and equipment to get the job done. They are a class act – friendly, cooperative, great equipment and they get the job done."
Joel Doble, Merchandiser
North Central Cooperative – Clarion, Iowa
What else will you get from TGS?
Invaluable experience. We've moved grain five days a week, 52 weeks a year, for nearly a decade. We've encountered every possible situation—often more than once. You can be confident we'll know how to tackle whatever your job presents.
Positive attitude. Grain vaccing is an extremely tough job, but TGS's approach makes it enjoyable. Our strong, young crews are well-trained and eager to work hard. They get a rush out of moving 50,000 bushels in a day—and we bet you will, too!
Family commitment. Thompson Grain Service is a family-owned company. We stand behind our services, and we're personally invested in your satisfaction. And like you, we're in it for the long haul.